The Old Watch Shop
"Purveyors of Horological Excellence"
1a Market Street ~ Southport ~ Merseyside PR8 1HH
United Kingdom
Telephone : 01704 549 733
International: +44 1704 549 733
Open: Mon ~ Wed ~ Fri ~ Sat 10:00 'til 5:00
E-mail: info@theoldwatchshop.com
---
---
Accessories for the Collector
(Please click on the underlined words in the text body to see additional scans!)
---
We stock "Lic" hand-made watch straps, with prices starting from £37.50...
Single watch winding cabinets in black leather or lacquered wood veneer now back in stock at £225...
---
Watch Collection Cases
---
Cherrywood display cabinet for fifteen wristwatches with accessory drawer. Large square cabinet in cherrywood finish with hinged glass display top with simple key lock, and slide out drawer with partition dividers. White coloured flock interior with 15 fitted cushions to accommodate bracelet or strap watches. Watches not included! Price: £75 Status: In Stock
---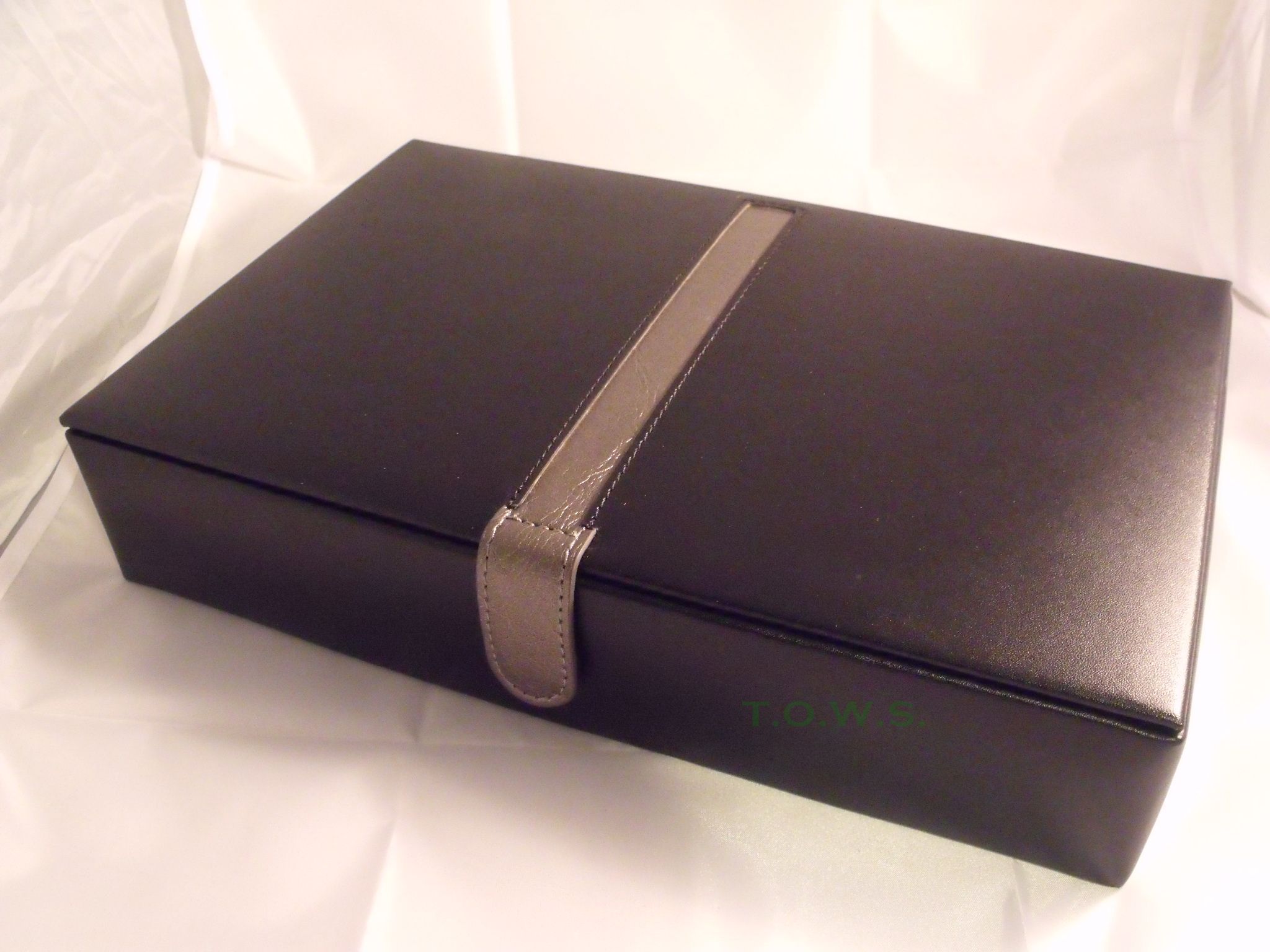 Black genuine leather watch collection storage case for ten wristwatches. Rectangular padded black leather case with decorative silver leather centre stripe, and grey coloured interior with 10 fitted cushions to accommodate bracelet or strap watches. Supplied with a protective draw-string cloth cover. (Post & Packing in the UK: £5) Price: £50 Status: In Stock
---
We have an extensive range of watch collectors accessories on display in our Shop, including an "economy" range of collectors watch boxes starting at £25..!
---
We have new stock arriving daily! Please 'phone or visit our shop in Southport for more details...
---
The Old Watch Shop 2017 ©